Happy Monday friends! I have a new blog design and I.LOVE.IT!! Thank you Kassie! She was amazing to work with. I wanted something simple, but pretty....I think it's perfect!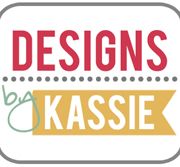 So, how many of you were at home today!? We didn't have students, but I was being "developed" all day today! :-) You know, I actually enjoyed it! Sometimes it happens. You go to staff development and you come out energized and excited to try something new, or give something you have been doing a little PIZAZZ!
This morning we talked Math. I always love hearing what other people do in their classrooms. What's working? How do you get it all in!? Here is what I am struggling with during my Math block...I feel like I am not getting enough in. My kids are pretty high this year. I want to do a better job differentiating for each of them! My students that know how to tell time to the minute do NOT need to sit and listen to whole group lesson on telling time to the hour. This is simply a lack of planning on my part. I could be more organized and have a definite plan.
Here is my plan! :-) I want to have 3 groups. That is manageable, right?! I will have group 1 (below level), group 2 (on level) and group 3 (above level). I will have a pre-assessment for each chapter and group students accordingly. I will use this sheet to keep track of my groups.
My Math block is one hour. For the first 15 minutes, we have calendar time. The next 40 minutes will be for Guided Math lessons, Math station, and a number sense activity. I will teach 3 mini lessons instead of 1 whole group lesson. Each group will see me, go to a station (skill specific to what we are learning in small groups) and then a number sense activity (specific to whatever set of numbers they are working on).
In a 4 week period, my students will go to 16 stations and have an opportunity to practice numeration activities 16 times. I am currently working on a Winter Number Sense set. I hope to only change these activities out every quarter. The Math stations I will change out every 4 weeks.
I would love to hear how you run your Math block!! Please comment here, or on my Facebook page! I will have the Math packs posted this weekend! :-) If there are activities that you would like to see, then let me know.